The best way
to sell online
Stop invoicing, start thriving
Harness the Power of Social Commerce
Join w/ 9,574 Other Sellers On Platform!
Live video sales, Photo sales, and Your Own Custom Storefront
No Manual Invoicing: Instant Checkout & Weekly Auto-pay
Simplify Your Life & Save Time
If they don't checkout in time, the product moves to the next person in line.
Use Our SMS notifications to alert customers of new sales
Sign up as an Associate to start earning residual income today!
SIGN UP
Testimonials
We're Driven By
Your Success!
Our mission is for you to succeed
Georgana Hall
Adornit
"Almost every live video post results in hundreds of dollars of trackable sales - some posts much higher. BuyItLive is turning our social media into a real growth engine for winning new customers and orders. 2019 is going to be a great year!"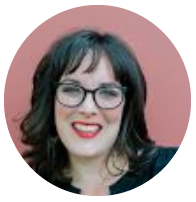 Bethany Tran
The Root Collective
"BuyItLive has been great for helping us grow our business. The engagement we get on social media has meant our posts are seen by more people, and our conversion rate is much higher than on our traditional website. Plus, the whole BIL team is tremendously helpful and just full of awesome people."


Bindy
Bindy's Bling
"Plus has made a big difference in my business and my stress level. It would take something serious to take it away from me. I bought the one year rate. Saved me $$ and it included customer support. No more paying for it, and I love the savings!"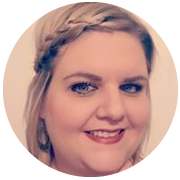 Amanda H.
Shimmer N Sass
"I have been with BuyItLive since May, they are constantly striving to improve their program. Always listening and considering what we need. BuyItLive Plus is just one of those improvements. More options for payments, quick customer care, and several more. Its like all your needs rolled into one. I love having that option instead of each individual upgrade. I cant wait to see what is in store for us next!"
Family of Fans

Never worry about sales or announcements from favorite brands being hidden from shoppers! Fans are truly able to vote with their dollar. Followers decide who's content they see and we promise to show it to them.

Live video is the number one way to build community. BuyItLive's engagement tools allow shoppers to interact with sellers in ways that provide value and contentment.

We believe a buyers relationship belongs with the brands they shop with. We don't hide shoppers from the brands who they love and support, so they can communicate directly with those who love them most YOU!
Did we mention BuyItLive has NO TRANSACTION FEES?
Learn WHY
Path to Success

LEARN
On top of our free articles and videos, we have plenty of premium content with secrets to help you succeed.

LEVEL UP
Add services like text blasts to announce when you're live, loyalty rewards, a social engagement analyzer and so much more.

TRAINING
We've partnered with some of the top sellers in the world to provide you with a worldclass live sales training.
Go Live & Thrive
Just some of the benefits of selling with BuyItLive
No more algorithms, people are the algorithm
Average of 10x in conversion rates
Less Effort for You and Your Customers
No Invoicing! Instant Checkout
Sell from Your Live Videos, Photos, and Other Video
Create Superfans & Grow Your Community
START SELLING
Why No Transaction Fees?
We know what it is like to be small business owners, because we are one! Having to worry about fees fluctuating based on your success, never really feels that good. We believe that we should only profit off you using the services we provide at a simple, flat, monthly rate. No one likes transaction fees, or feeling like someone is scalping off your success!
We live to help small businesses succeed.
Sign Up Now and Get Started