Harness the Power of Social Commerce
Live video is the best way to connect brands and creators with their audience, demo products, and build community.
Add products to your cart directly on social via comments!
No more getting lost on a website looking for the product you're ready to buy!
Don't wait to checkout! Access your cart immediately and complete checkout in 20 seconds!
If they don't checkout in time, the product moves to the next person in line.
Don't miss out on popular items! If someone claims an item before you and doesn't complete checkout, youwill be notified it's your turn to buy.
Free for All! No sign-up, monthly, or transaction fees!
Upgrade To BuyItLive Plus Anytime
START SELLING
Testimonials
We're Driven By
Your Success!
Our mission is for you to succeed
Georgana Hall
Adornit
"Almost every live video post results in hundreds of dollars of trackable sales - some posts much higher. BuyItLive is turning our social media into a real growth engine for winning new customers and orders. 2019 is going to be a great year!"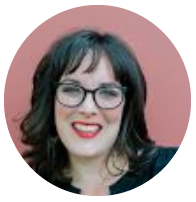 Bethany Tran
The Root Collective
"BuyItLive has been great for helping us grow our business. The engagement we get on social media has meant our posts are seen by more people, and our conversion rate is much higher than on our traditional website. Plus, the whole BIL team is tremendously helpful and just full of awesome people."

Family of Fans

Never worry about sales or announcements from favorite brands being hidden from shoppers! Fans are truly able to vote with their dollar. Followers decide who's content they see and we promise to show it to them.

Live video is the number one way to build community. BuyItLive's engagement tools allow shoppers to interact with sellers in ways that provide value and contentment.

We believe a buyers relationship belongs with the brands they shop with. We don't hide shoppers from the brands who they love and support, so they can communicate directly with those who love them most YOU!
Path to Success

LEARN
On top of our free articles and videos, we have plenty of premium content with secrets to help you succeed.

LEVEL UP
Add services like text blasts to announce when you're live, loyalty rewards, a social engagement analyzer and so much more.

TRAINING
We've partnered with some of the top sellers in the world to provide you with a worldclass live sales training.
Did we mention that BuyItLive is completely free? Only pay for our growth services!
Learn WHY
Go Live & Thrive
Just some of the benefits of selling with BuyItLive
No more algorithms, people are the algorithm
Average of 10x in conversion rates
Less Effort for You and Your Customers
No Invoicing! Instant Checkout
Sell from Your Live Videos, Photos, and Other Video
Create Superfans & Grow Your Community
START SELLING
Why Offer This For Free?
It is our vision to dramatically change the world of e-commerce! To finally put a focus on growing small business owners, makers, creators, larger ethical companies, and those willing to ditch their 9-5 to make it on their own. I grew up in the backroom of my parent's yogurt shop. I went door to door hanging coupon fliers. And then I watched and felt their business fail. My parents felt alone, like no one was on their team, and I don't anyone else to experience that kind of outcome.

We'll always be in your corner. This is why we won't get between you and your current customer's transaction. Instead, we will let you do that for free as we build the best tools, services, and education in the business to help your company grow. Our paid growth tools & services are there so you can invest your profits back in yourself, not throw them away on transaction fees.
We live to help small businesses succeed.
Sign Up Now and Get Started